Rodefer Moss & Co, PLLC has promoted Cameron Borne, CPA, to Supervisor. Borne joined the firm in 2017 as a Senior Accountant. As a Supervisor with Rodefer Moss, she has assumed the role of managing E-Accounting Resource Group, a cloud-based automated accounting service Rodefer Moss recently added to its list of offerings. Cameron and the E-Accounting team members are located at 320 E Elm Street, New Albany, IN, which also houses the firm's affiliate company, EPayroll Resource Group, and Rodefer Moss's conference center.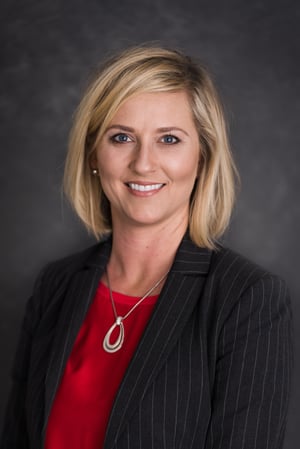 "Cameron is very deserving of this leadership role due to the extensive and diverse accounting experience she gained in her previous positions. The experience she acquired working with a cloud-based software, similar to the software EAccounting utilizes, solidifies her new position leading our team," said Partner, Kenny Adams, who oversees E-Accounting.


Borne earned her Bachelor of Science degree in Accounting from Purdue University in West Lafayette, IN 2001. She worked 13 years at Transwestern Commercial Services in Chicago where she was an Accounting Manager for a privately held commercial real estate investment fund with properties in multiple states. Her duties included, reviewing all property level accounting, consolidating that activity to the Fund, accounting and preparation of the Fund's financial statements provided to investors, lenders, tax accountants and auditors. Additionally, she was the Accounting Manager for many special purpose entities within Transwestern where she managed the tax return process for all of those entitles and reviewed the returns to ensure accuracy.

Borne gained audit experience when employed by the accounting firm of Deloitte as a staff auditor where she assisted on audits primarily for real estate and manufacturing industries.

She is a licensed CPA in Illinois and Indiana and is a member of the Indiana CPA Society.

In her spare time, Cameron enjoys spending time with her four children, Rhett, Wyatt, Stuart, and Maggie.

Rodefer Moss is a four-state accounting and business advisory firm with nine offices in Indiana, Kentucky, Tennessee, and Virginia. Learn more about Rodefer Moss at www.rodefermoss.com.
Share