Rodefer Moss & Co, PLLC has added a partner to its regional accounting firm. Heather Kelch, previously a senior manager with the firm's tax practice, has been named the newest partner, announced Jimmy Rodefer, Chief Executive Officer.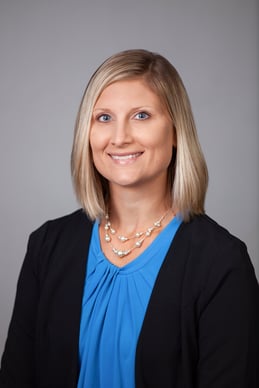 "Heather possesses excellent leadership abilities and a commitment to client service," Rodefer said. "Her personal and professional qualities make her an asset to our firm and an exceptional addition to our partnership team."
In her 11 years with the firm, Kelch she has provided tax and advisory services to consolidated corporations, closely-held businesses and their owners. She provides tax services to clients of all sizes in a variety of industries, including insurance, construction and financial institutions.
"I look forward to serving my clients each day in this new role," said Kelch. "I am excited about the opportunity and next step in my career."
Kelch earned a Bachelor of Arts from the University of Tennessee. She is a member of Tennessee Society of Certified Public Accountants (TSCPA), Accounting and Financial Women's Alliance (AFWA), and Loudon County Chamber of Commerce. Heather is very passionate about youth in Loudon County and supports several Loudon County youth organizations. She and her husband, Brian, have four children—Isaac, Zachary, Leo, and Emerie.
Share