Jimmy Rodefer, Chief Executive Officer of Rodefer Moss & Co, PLLC, announced today the firm is transitioning to an enterprise-driven model via the formation of an Executive Committee. The committee is comprised of leaders from a cross-section of the firm, with a responsibility to oversee and guide the firm's strategic plan, as well as key initiatives for the firm's clients and staff.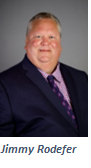 While Rodefer remains Chief Executive Officer, he also joins the Executive Committee and notes,
"as we look to the future of Rodefer Moss, we have ensured the foundation of the firm by formalizing the long-term business structure that supports the future growth of our firm."
In addition to the formation of the Executive Committee, the firm is now organized operationally into two regions; West, comprised of the Nashville and Knoxville offices; and East, comprised of the Johnson City, Kingsport, Greeneville, and Norton, Virginia offices.
Key leaders from throughout the firm are joining the Executive Committee and have also been appointed to new roles.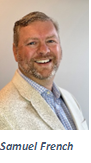 Samuel French, Knoxville, has been named President of Rodefer Moss. Sam will collaborate with the Executive Committee to maintain the firm's strategic vision.
"Sam's entrepreneurial spirit has always been evident, and his passion for this firm is unmatched," said Rodefer. "He has grown immensely since joining Rodefer Moss, and it will be exciting to see Sam, and the firm, flourish under his leadership."
Forooz Smalley, Kingsport, has been named Executive Director of Operations for the firm's East region and continues to serve in a leadership role in the region's tax services group.
"Forooz is the epitome of poise and professionalism which is evident to every client and team member with whom she comes in contact," said Rodefer. "Her drive and commitment to excellence positions her as a trusted advisor and integral voice for the future of our firm."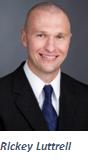 Rickey Luttrell, Audit Partner and Managing Partner of the Knoxville office, has been named Executive Director of Operations for the firm's West region.
"Rickey demonstrates excellence in everything he does. Having firsthand knowledge of the high standard of professionalism he brings every day to our Knoxville team and clients, we wanted to expand the reach of his talent and influence firm-wide," said Rodefer.
Tim Van Cleve, Nashville, has been named Executive Director of Tax for the firm and will continue to manage the firm's national tax practice.
"Tim has been an integral part of our firm for 25 years and is reverently known by RM team members as our 'walking tax encyclopedia,'" said Rodefer. "The scope of his vast technical knowledge is unrivalled, save two things: his commitment to excellent client service, and his enthusiasm for the growth and success of our team."

Curtis Morrison, Johnson City, has been named Chief Operations Officer and continues to lead the firm's assurance practice.
"Curtis is woven in the fabric of Rodefer Moss. Since joining our team as a staff accountant early in his career, his steadfastness, creative problem-solving, and adaptability have permeated our culture. His valuable skillset will continue to serve our firm and our clients well," said Rodefer.
Michael Levesque
, Knoxville, has been named Executive Vice President of Growth & Development. He will work side-by-side with Jennifer Bayne, Director of Corporate Operations, to provide cohesiveness for the firm's future.
"Mike's consultative counsel and rich operational background coupled with Jennifer's drive, energy and potential serves as a driving force behind our future growth, development, and success," said Rodefer.
"I'm very proud of the leadership we have in place and the team we have built together to steward our firm into the next chapter of Rodefer Moss," said Rodefer.
###
Share