Lohan Kotze has been named a Partner at Rodefer Moss & Co, PLLC effective January 1.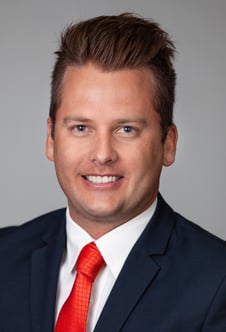 Kotze resides in Jonesborough, TN, and works in the regional professional service firm's Kingsport office where he was previously a Senior Manager. As partner, he will focus on leading assurance engagements for the Tri-Cities region.
Kotze began his career in public accounting in 2014. Prior to joining Rodefer Moss in 2017, his public accounting experience included working with clients in the construction, financial institution, government, and not-for-profit industries. He worked on local school boards, cities, banks, and various charitable organization audits. His current specializations are in construction, not-for-profit, insurance and PCAOB engagements. Kotze dedicates most of his technical time serving companies in those industries with revenues more than $75 Million. Before he entered public accounting, Kotze served as assistant to the Financial Director for a local hospital in Louisiana
"Lohan has been a leader at Rodefer Moss since he joined our team." said Jimmy Rodefer, Chief Executive Officer. "His commitment and efficiency are tremendous assets when it comes to achieving the goals of our clients and our firm. He exemplifies Rodefer Moss's mission of listening better, trying harder, and caring more."
Kotze is a licensed CPA in Tennessee and a member of the American Institute of Public Accountants (AICPA). He earned a Bachelor of Science in Accounting and MBA in Business Administration from Nichols State University. Originally from South Africa, he completed a four-year path from U.S. resident to U.S. citizen when his citizenship became finalized on Jan. 15, 2020.
"I am excited about this new leadership role and look forward to providing value to our clients and contributing the growth of Rodefer Moss in the region." said Kotze.
Share