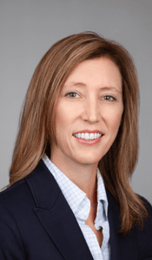 Holly M.S. Barnes, CPA, has been promoted to Partner at Rodefer Moss & Co, PLLC. She resides in Knoxville and works in the regional professional service firm's Knoxville office where she was previously a Tax Principal. As partner, she continues to lead tax planning and compliance engagements.
"Holly's commitment to the core values and mission of Rodefer Moss & Co, PLLC was evident early on. Her passion for staff development, strong technical acumen, and focus on client service make her a perfect addition to the partnership," said Samuel French, President.
With nearly 20 years of experience providing various tax services to public and private companies, Holly's specialties include income tax provision preparation and assistance, business tax, state and local income tax, international tax considerations, and individual income tax.
Rickey Luttrell, Executive Director of Operations – Knoxville & Nashville, adds: "Holly has demonstrated tremendous leadership and technical expertise. She not only takes tremendous care of our clients, but she also plays a major role in assisting with the management of our firm's tax practice. We are all eager to see Holly's continued growth!"
A licensed CPA in Tennessee, Holly is a member of the American Institute of Public Accountants (AICPA) the Tennessee Society of Certified Public Accountants (TSCPA), and regularly volunteers for Junior Achievement. She earned a Bachelor of Science in Accounting from Utah Valley State College, and a Masters of Taxation from the University of Tulsa.
"I am excited for the opportunity, and the challenge of, this new leadership role! I look forward to continuing to serve our clients and our team, as well as contributing to the growth of the firm throughout the region," said Barnes.
Share