Holly Barnes, CPA has been promoted to Tax Principal at Rodefer Moss' Knoxville office.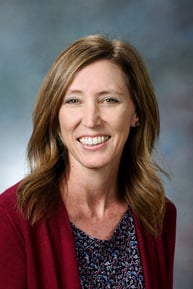 Barnes has more than 15 years of experience providing various tax services to public and private companies. She specializes in income tax provision preparation and assistance, business tax, state and local income tax, international tax considerations, and individual income tax.
"Not only is Holly a great advisor, but she also provides strong tax technical knowledge and constantly works towards creating efficient processes for the firm," said Jimmy Rodefer, Chief Executive Officer. "These positive attributes will help her excel in this role. Holly exemplifies our mission of listening better, trying harder, and caring more."
Barnes earned a BS in Accounting from Utah Valley University and Master's in Taxation from University of Tulsa. She is a member of the American Institute of Certified Public Accountants (AICPA) and Tennessee Society of Certified Public Accountants (TSCPA). She also serves as a volunteer for Junior Achievement.
"I am excited about this new opportunity," said Barnes. "I look forward to leading and growing in my career while providing excellent client service."
Share