Rick Swafford, The Capsa Group, LLC (a Rodefer Moss affiliate) CEO, weighs in with his take on the battle over Dodd-Frank:
If the Trump administration succeeds, Dodd-Frank – a law created ostensibly to ensure avoidance of financial institution problems and practices that helped spark the 2007 - 2009 Great Recession - won't die, but it will substantially fade away.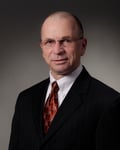 The House of Representatives, on June 8, passed the Financial CHOICE (Creating Hope and Opportunity for Investors, Consumers and Entrepreneurs) Act. Points of view are sharp on this, with Financial CHOICE seen as a choice between stimulating the American economic system to new prosperity or returning to weak regulatory oversight that played a rule in ushering in the Great Recession.
The financial system's foray into sub-prime loans and other subsequently-recognized-to-be-sketchy practices created a firestorm, financially and politically. From that storm came Dodd Frank, passed in 2010, which put in place a series of new regulations and agencies of government responsible for financial institution oversight.

Sprouting from the new law were the Consumer Financial Protection Board; the Financial Stability Oversight Council; Office of Financial Research; and more, all with their own rules and regulations for financial institutions to follow, as well as the oft-discussed Volcker Rule.
Named after former Federal Reserve Board Chairman Paul Volcker, among its effects the Volcker Rule restricts banks from speculative investments and proprietary trading using their own funds and banks' ownership or connections to hedge and private equity funds.
The Great Recession's effects put banks in a tight spot. Regulators were watching bank loan practices more carefully, and banks feared being cited for making questionable loans. The Washington Post noted this, stating
"Government authorities have expanded investigations into multiple business lines at some of the nation's largest banks, a sign that the legal morass enveloping the industry has no clear end in sight."
However, banks were also being criticized for not loaning enough money to help businesses emerge from the recession.
"Since the crash of 2008 new regulations have made operating a bank much more cumbersome and expensive…A second and critical circumstance effecting credit approvals is the coming implementations of certain provisions on mortgage lending in the Dodd Frank Wall Street Reform Act of 2010 that are already blowing some cold air in the marketplace," (Forbes).
Trump said during the campaign that he wanted to "dismantle" Dodd-Frank. This brings us, after a campaign and four months of the Trump administration, to the Financial CHOICE Act. Among its effects are:
repeal Volcker Rule restrictions on certain speculative investments by banks;
with respect to winding down failing banks, eliminate the Federal Deposit Insurance Corporation's orderly liquidation authority and establish new provisions regarding financial institution bankruptcy; and
repeal Durbin Amendment limitations on fees that may be charged to retailers for debit card processing.
convert the Consumer Financial Protection Bureau into a consumer law enforcement agency;
subject the agency to the congressional appropriations process, expanded judicial review, and additional congressional oversight;
eliminate supervisory authority over financial institutions; and
limit the agency's authority to take action against entities for abusive practices.
modifies provisions related to the Securities and Exchange Commission's managerial structure and enforcement authority;
eliminates the Office of Financial Research within the Department of the Treasury; and
revises provisions related to capital formation, insurance regulation, civil penalties for securities laws violations, and community financial institutions."
For a full summary, click here.
With feelings on the subject high and political emotions in Washington as raw as a case of motorcycle road rash, the Financial CHOICE Act is on its way to the Senate If it the bill comes out of the Senate, its appearance will undoubtedly be much different, and perhaps not something with which the House will agree. Or President Trump.
Trump can get points among his supporters for trying to do something with Dodd-Frank. Without a lot of compromising, a victory lap down Pennsylvania Avenue is a CHOICE that could be a long time coming.
We've previously blogged about Dodd-Frank; click here to read the post.
Share